See more pictures of High Bridge
173rd-174th Streets at the Harlem River
The High Bridge, built between 1837 and 1848 across the Harlem River to carry water to the city from the upstate Croton Aqueduct reservoirs, was the first to link Manhattan with the mainland. Its original picturesque Roman-style arches were considered an obstacle to shipping and so around 1923 they were replaced by a single steel span. The N.Y.C. Parks Department is considering reopening the pedestrian walkway closed in the 1970's after a fatal rock-throwing incident. The cost of rebuilding the crumbling stairs and pathways and installing bike ramps is estimated at over $6 million. Meanwhile, the New York Restoration Project, chaired by Bette Midler, has begun cleaning up portions of the Highbridge Park shoreline. The watch tower was rehabilitated in 1958 and outfitted with a five-octave carillon in memory of Benjamin Altman.
Community
See more pictures of High Bridge at Wired New York Forum
Links
Pictures of High Bridge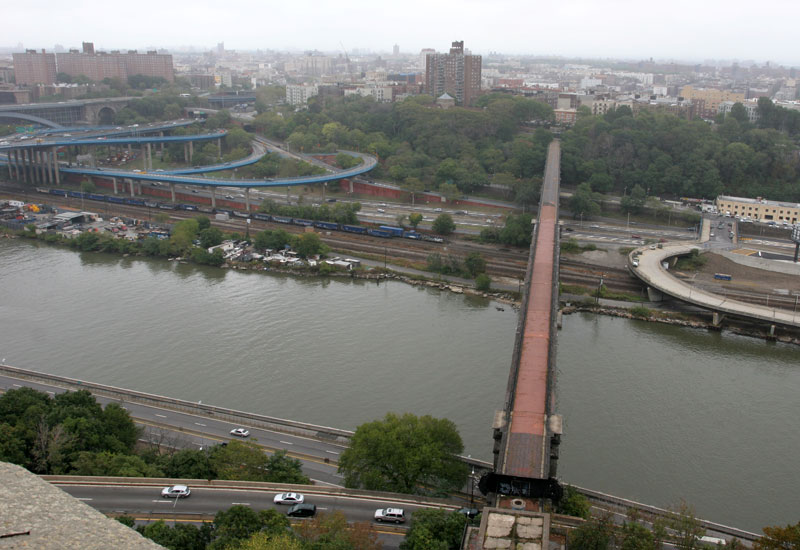 The view of the High Bridge from High Bridge Watchtower. 9 October 2005.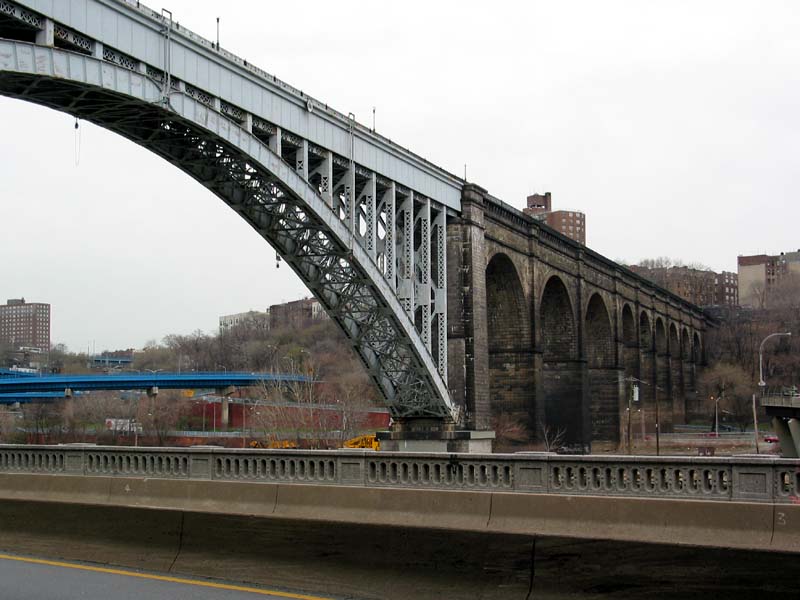 The view of the High Bridge from Harlem River Drive.
Check Giant Food Ad and Harris Teeter Ad.