315 West 33rd Street, between 8th and 9th Avenues
Height: 500 ft (152 m)
35 floors, size: 828,000 ft², (76,923 m²)
Construction completed: 2002
Telephone: (212) 594-6660
Architects: SBLM Architects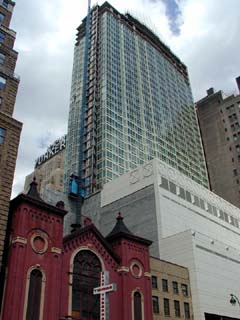 The Pennmark in May 2001. Behind and to the left is the New Yorker Hotel. In front is the Glad Tidings Tabernacle, an Assemblies of God Church.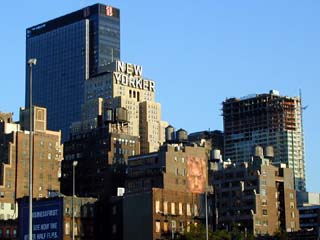 The Pennmark in May 2001. To the left the New Yorker Hotel and One Penn Plaza
building.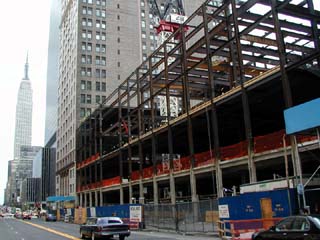 Construction site of the Pennmark in September 2000.