Chat about the Sexy Bodies in Times Square on Wired New York Forum
Pictures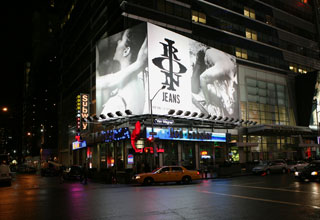 Advertisement for Iron Jeans on 5 Times Square.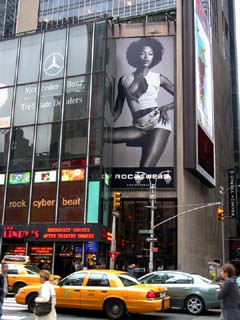 Advertisement for Roca Wear on 1515 Broadway building in Times Square.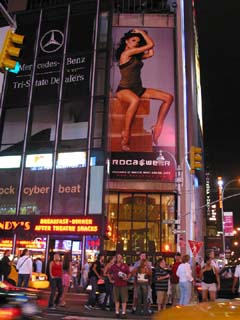 Victoria Beckham, supermodel, mom, and ex-singer-spicegirl, on a billboard in Times Square.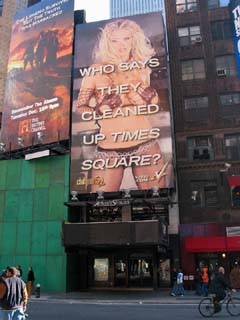 A billboard that went up in Times Square recently – featuring barely dressed adult film star Jenna Jameson – has some visitors wondering whether the Disneyfied district has become "porn again."
The three-story-tall sign, which sits over a topless club, shows the busty blond clad in microscopic scanties and poses the question: "Who Says They Cleaned up Times Square?"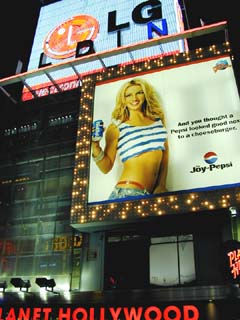 "And you thought a Pepsi looked good next to a cheeseburger." Britney Spears promoting Pepsi in Times Square. The sign on Bertelsmann Building.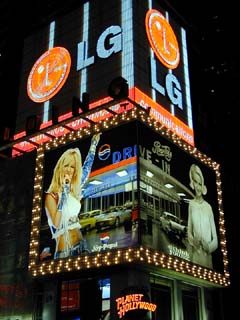 Two Britney Spears! Wow!
Check Food Lion Ad and Fred Meyer Ad.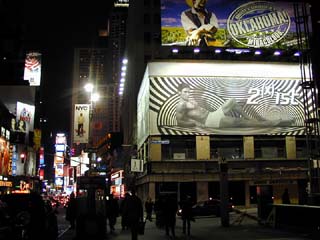 2(x)ist underwear above Times Square.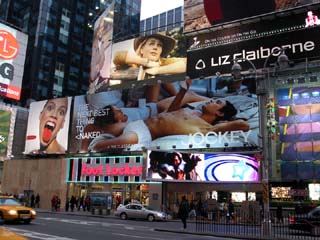 Jockey underwear above Times Square. "The next best thing to naked."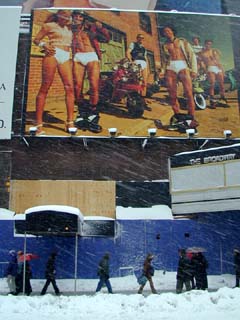 The site of Toys R Us Times Square during the snowstorm of 30 December 2000.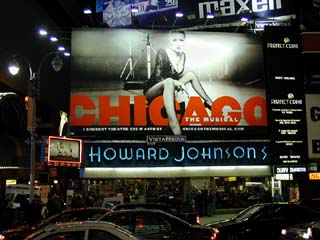 Chicago musical billboard above Howard Johnson.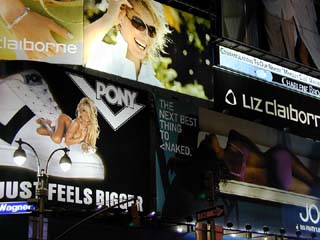 Naked Pamela Anderson advertising PONY in Times Square. "It just feels bigger."