St. Nicholas Hellenic Orthodox Church was destroyed together with the World Trade Center on 11 September 2001.
The church was located across the Liberty Street from the WTC towers, between the Washington and West Streets. See the map of the area.
The tiny church building was constructed around 1832. It originally was a residence and later housed a tavern before the founders of the parish purchased the structure. It measured 22 feet wide in front, 20 feet, 11 inches in the back, and about 56 feet long. It was 35 feet tall. On three sides it was bounded by a parking lot.
Greek immigrants established St. Nicholas Church in 1916 and purchased the structure for $25,000. It was one of two old calendar parishes under the Archdiocese until 1993 when it switched to the Gregorian calendar. Among the church's unique characteristics were its small size and its icons, which were a gift from the last czar of Russia, Nicholas II.
Community
Discuss St Nicholas Church at Wired New York Forum
Pictures of St. Nicholas Church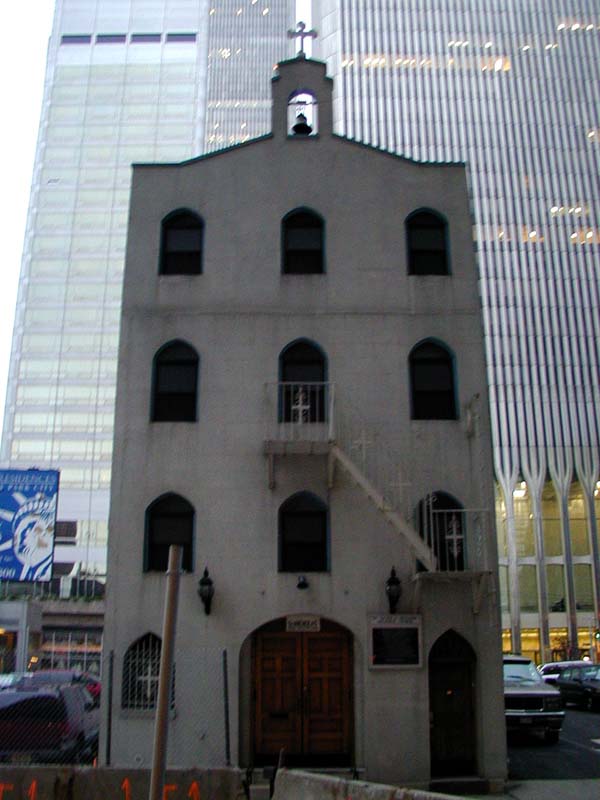 St. Nicholas Greek Orthodox Church on 20 May 2000.
Check Costco Catalogue and Harvey Norman Catalogue.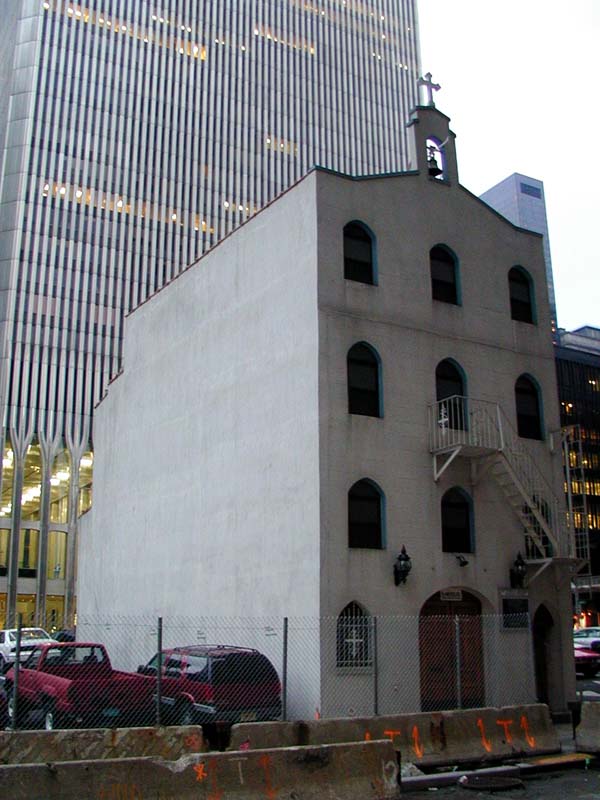 St. Nicholas Greek Orthodox Church on 20 May 2000.