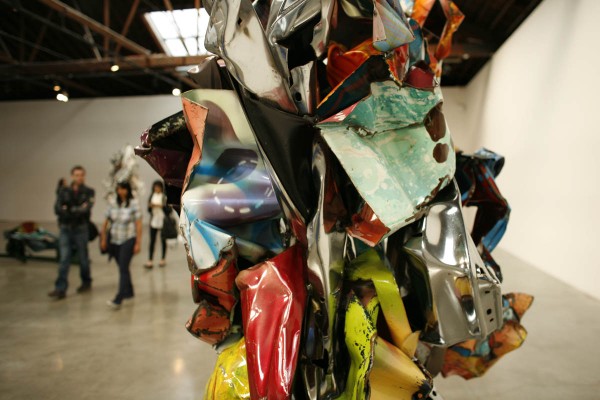 Sudentas on Saatchi Online
Art Shows in March
Art Shows in May
Places to see art in New York City
Places to make art in New York City
Photography in New York
Pictures of Art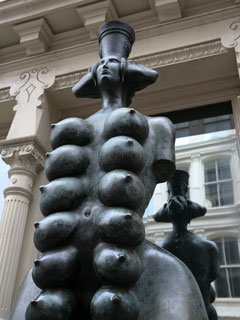 Cybele, the Goddess of Fertility, the sculpture by Mihail Chemiakin, in front of Mimi Ferzt Gallery in Soho, on Prince Street.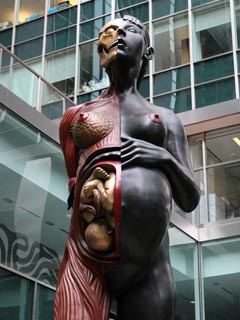 Damien Hirst. The Virgin Mother. In Lever House courtyard.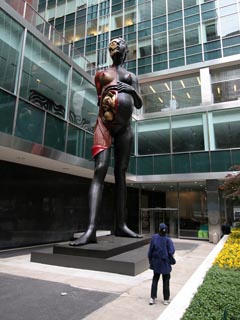 Damien Hirst. The Virgin Mother.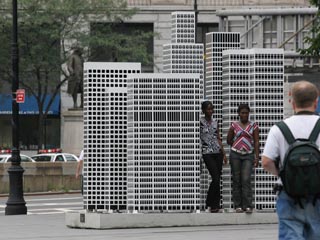 Julian Opie, City?, 2004
Aluminum, paint, vinyl
Animals, Buildings, Cars, and People
October 28, 2004 – October 15, 2004
City Hall Park
Check CVS Ad on WeeklyAds2.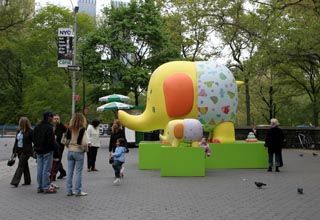 Chinatsu Ban. VWX Yellow Elephant Underwear/HIJ Kiddy Elephant Underwear, 2005. Fiber-reinforced plastic, steel, acrylic paint, urethane. A project of Public Art Fund and the Japan Society.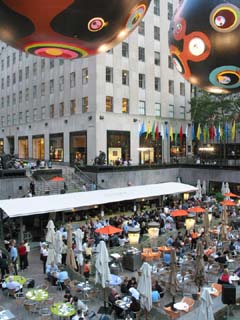 Surveying this scene are two gigantic "eyeball" balloons, each 30 feet in diameter, floating 60 feet in the air above the Rockefeller Center Ice Rink.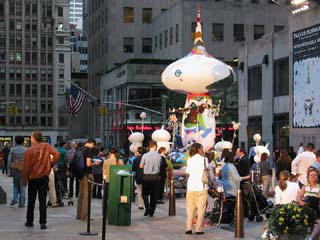 "Tongari-kun" (Japanese for "Mr. Pointy"), a 30-foot-tall Buddha-like figure with multiple arms and a pointed head – Takashi Murakami's largest sculpture ever – presiding over the scene at Rockefeller Center. September 2003.