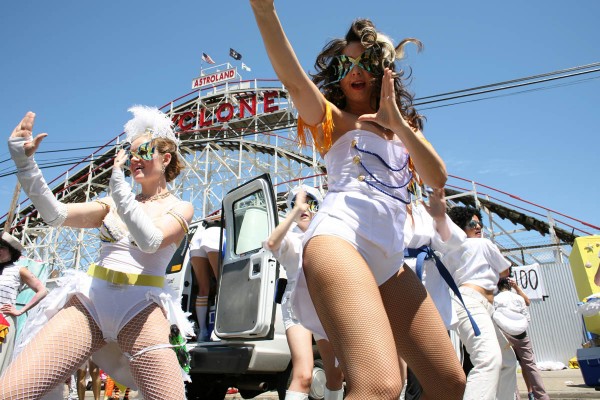 2011 Mermaid Parade will happen on Saturday, June 18th, at 2pm
The Parade will start at West 21st Street and Surf Avenue
The Parade will roll east to West 10th Street
PUSH PULL FLOATS AND MARCHERS will register at Surf Avenue and West 21st Street.
The 8th Annual Mermaid Parade Ball, the official after-party of the Mermaid Parade, this year held at The New York Aquarium (Oceanic Deck), Surf Ave. & West 8th Street, 6pm-11:30pm. 21 and over.
To get to the parade, take a D, F, N or Q subway to Coney Island – Stillwell Avenue stop. The trains depart every 8-10 minutes and take about 50 minutes from Manhattan. From Stillwell Avenue you can either walk 6 blocks West along Surf Avenue or take B36 bus to West 22nd Street and walk back one block.
Join Wired New York Meetup Group to attend the Mermaid Parade.
Website coneyisland.com