Location: bounded by Fifth and Sixth Avenues, 40th and 42nd Streets
See Also
Community
Discuss Bryant Park at Wired New York Forum
Pictures of Bryant Park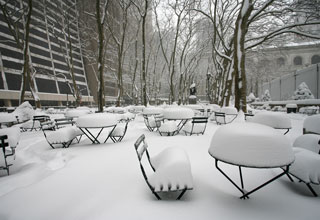 Snow in Bryant Park. 12 February 2006.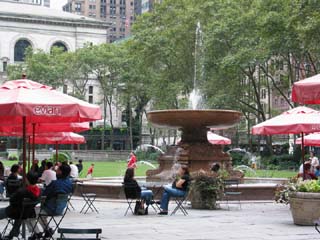 At the western gateway to the Bryant Park is the pink granite Josephine Shaw Lowell Memorial Fountain, dedicated in 1912. This was the city's first public memorial dedicated to a woman. Lowell (1843-1905) was a social worker and founder of the Charity Organization Society. Charles
Adams Platt designed the fountain.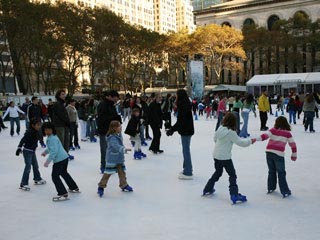 Ice Skating in Bryant Park.