Piers 60 and 61 and their head houses are operated by Chelsea Piers Management under a long-term lease as a sports and recreation complex, featuring a golf driving range, a marina, two ice skating rinks, a bowling alley, a track and gymnastics center, commercial excursion boating, television and film studios and restaurants. A public pedestrian walkway hugs the perimeter of each pier.
Community
Discuss Chelsea Waterside Park at Wired New York Forum
Resources
Pictures of Chelsea Piers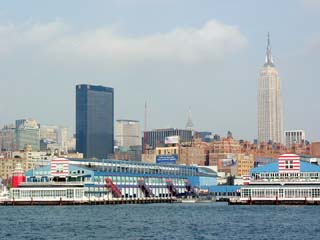 Piersheds at Piers 60 and 61 are rare surviving examples of early 20th Century passenger ship terminals. Designed by Warren & Wetmore, they were completed in 1910. They remain intact, with the original materials and some original equipment, and have been restored by Chelsea Piers Management.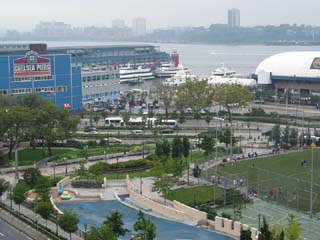 In October 2000 an expanded and renovated Chelsea Waterside Park reopened east of the West Side highway.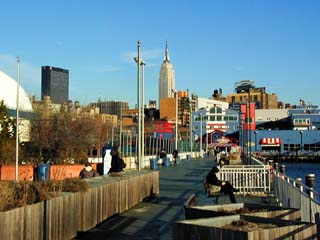 Pier 62 and Chelsea Piers.