Cross Street: W. Houston Street
The largest Pier within the park is located at Houston Street. Currently, Pier 40 is home to approximately 2,200 long-term parking spaces, excursion boats and the current Hudson River Park Trust offices. Around the entire perimeter of Pier 40 is a public esplanade. There are also indoor and outdoor athletic fields whose uses range from soccer and football to rugby and baseball. Children take center stage on the fields; however, at night, the fields open for adult usage. Batting cages and other recreational and classroom facilities are operated by Hudson River Park operates both indoor and outdoor athletic fields whose uses range from soccer and baseball to rugby and football. The fields are primarily for children The Pier Park and Playground Association on the south side of the pier. Also on the south side are Floating the Apple, a not-for-profit boating program, New York Kayak Company, and Biz Kids, a theater education program.
In the future, Pier 40 will be transformed to serve both the community and Park operations. At least half of 1.2 million square feet that make up Pier 40 is reserved for public park uses, with the rest committed to compatible park/commercial activities. The perimeter walkway will be preserved and enhanced. Hudson River Park Trust is currently building a new, 3.5 acre field in the courtyard of Pier 40, which will open later in 2004.
Community
Discuss Pier 40 at Wired New York Forum
Pictures of Pier 40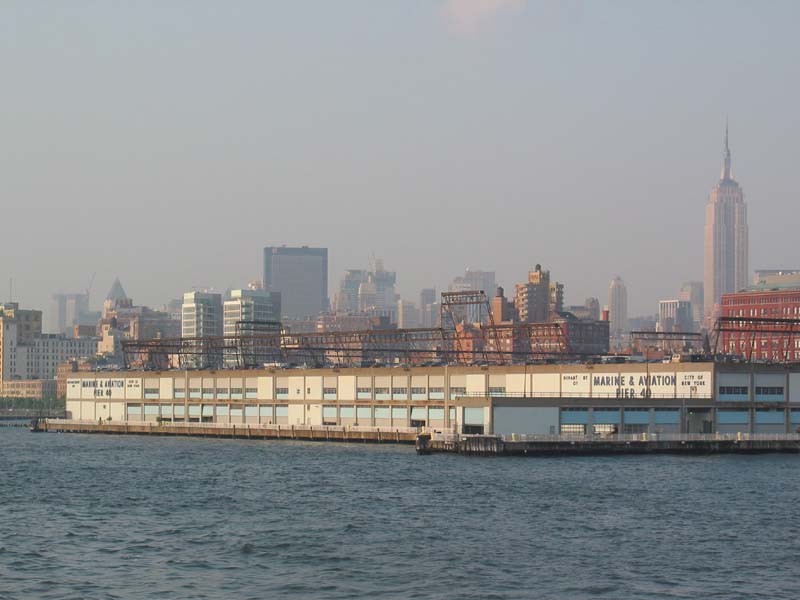 Pier 40 and the Empire State Building.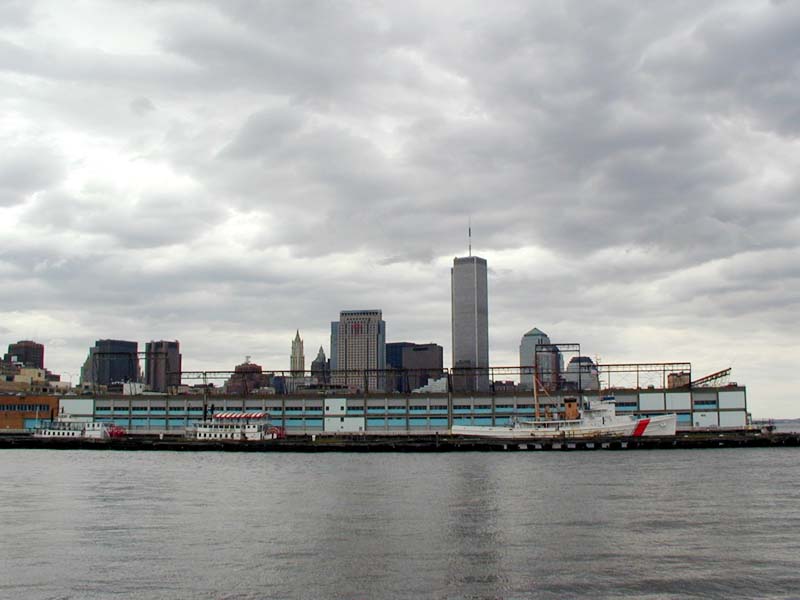 The Tamaroa at Pier 40 in May of 2000.