225 West 60th Street, Google Maps
Neighborhood Upper West Side
Architect Gruzen Samton
Developer West 60th St Realty Partners
Mixed-use development, 19-story 207-ft building, 80 residential condominium apartments and five-level facility for Lander College for Women of Touro College.
Community
Discuss the Hudson Condo at Wired New York Forum
Pictures of the Hudson Condo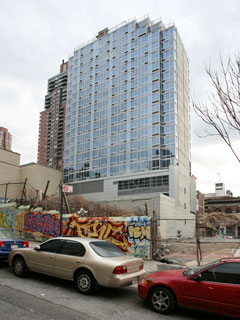 The Hudson Condo. 21 January 2005.