135 West 70th Street, Google Map
Floors: 11, built in 1927, condominium, 88 Apartments
Architects Thomas W. Lamb
"Hollywood may have had its Grauman's Chinese, but New York has its Pythian Temple. Hidden on an anonymous side street, this opium-smoker's dream is best seen from across the street- or better still from someone's upper floor-apartment to the south," wrote Elliot Wilensky and Norval White in the excellent book, "The A.I.A. Guide to New York City, Third Edition," (Harcourt Brace Jovanovich, 1988).
Pictures of The Pythian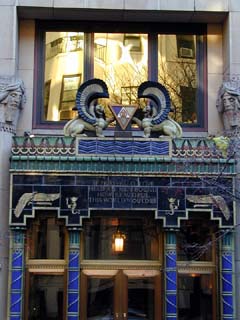 The Pythian.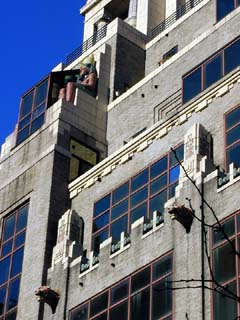 The Pythian.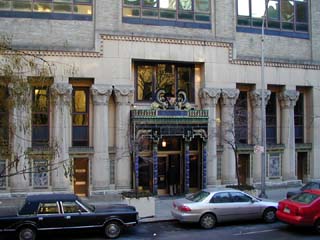 The Pythian.