114th highest building in the world
750 feet/229 meters, floors: 57, built in 1972
Architect Kahn & Jacobs
One Penn Plaza, which features a 57-story office tower rising from a complex of low-rise shops and restaurants, covers an entire city block, between 7th and 8th Avenues and West 33rd and 34th Streets, bisected by a pedestrian roadway. The tower, which has setbacks at the 7th, 12th and 55th floors, boasts floor areas ranging from 15,000 ft2 to over 104,000 ft2, averaging 30,000 ft2 above the 14th floor. Built of structural steel and concrete, its facade is a curtain wall of steel and gray solar glass punctuated by columns of anodized aluminum. The massive building is served by 14 entrances, 44 elevators grouped in seven banks, and 695 subterranean parking spots, as well as direct access to Pennsylvania Station, located one block south.
Pictures of One Penn Plaza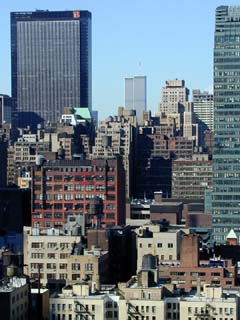 The view on One Penn Plaza from Worldwide Plaza condo. To the right – World Trade Center.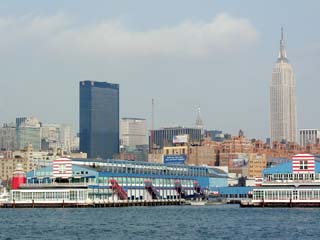 The view on One Penn Plaza from the Hudson River. Chelsea Piers in front.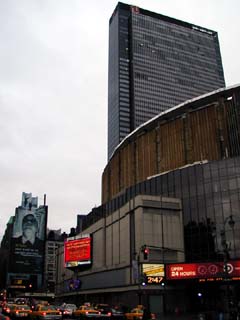 The view on One Penn Plaza from Eighth Avenue, with the Madison Square Garden in front.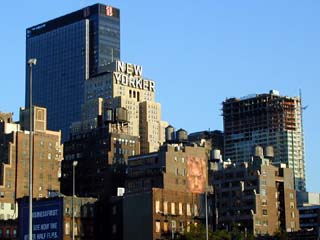 One Penn Plaza building is on the left, with the New Yorker Hotel in front. The building under construction on the right is The Pennmark.
Check Cub Foods Ad and Dollar General Ad.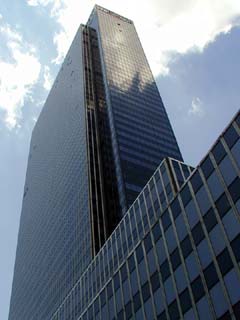 One Penn Plaza building.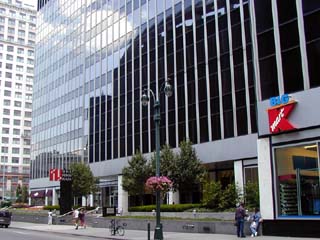 One Penn Plaza building.