1501 Broadway between 43rd and 44th Streets
Built: 1926-1927
Architects: C.W. and George L. Rapp
The building was originally built for the Paramount Pictures film company. It housed the offices for the Paramount Pictures and the Paramount Theater for 3,664 people. The building's top with the 6-meter glass globe and clock faces is illuminated at night.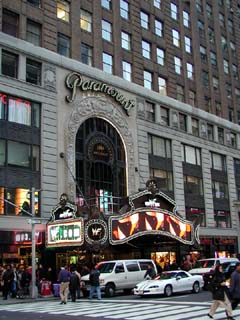 The view of Paramount Building from 43rd Street.