601 West 57th Street Google Maps
Neighborhood Hell's Kitchen
37 stories, 580 studio, one- and two-bedroom apartments
Architect: Fox & Fowle Architects
Rental office 212-262-6500
Two prominent New York City real estate families, the Dursts and the Roses, have joined to develop a 37-story apartment building on the northwest corner of 57th Street and 11th Avenue – a block owned by a less well-known real
estate family since the 1860's, when it was a Hudson River inlet.
Community
Discuss The Helena on Wired New York Forum
Pictures of Helena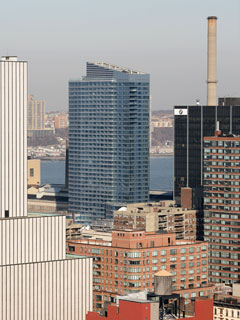 The Helena rental on 9 January of 2006.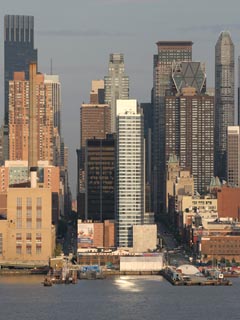 The Helena rental with Manhattan skyscrapers in August of 2005.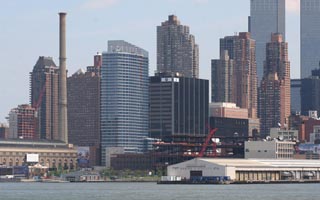 The Helena with Clinton Cove Park. 24 July 2005.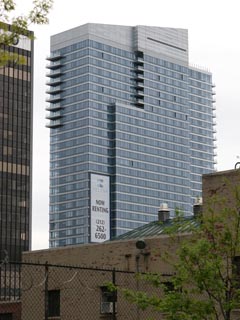 The Helena on 7 May 2005.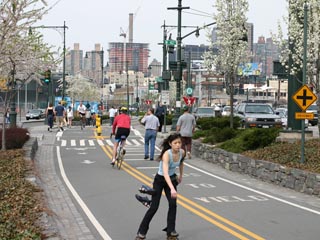 Hudson River Park's bike path around 42nd Street, with
the Helena in the background. 18 April 2004.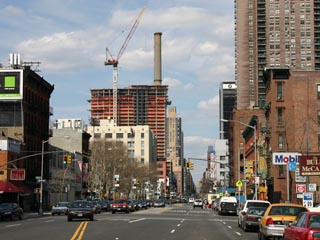 The view along Eleventh Avenue. 10 April 2004.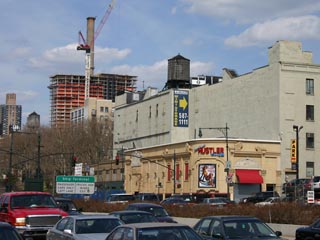 Hustler Club on West 51st Street and the West Side Highway with the Helena in the background. 10 April 2004.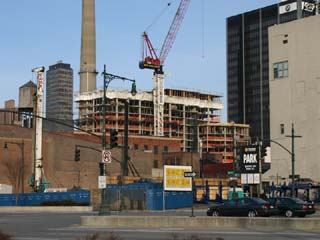 The glass and metal building, designed by the Fox & Fowle architectural firm, will have 580 studio, one- and two-bedroom apartments, with balconies in those units facing the Hudson. 14 February 2004.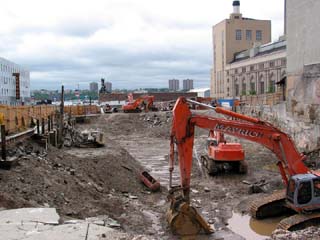 The 37-story Helena under construction. 26 May 2003.