11 Times Square, corner of 42nd Street and Eighth Avenue
Architect Fox & Fowle
Developer Howard and Edward Milstein
The tower stands between two other architecturally distinguished giants – Westin Hotel at 43rd Street and New York Times Tower, between 40th and 41st streets.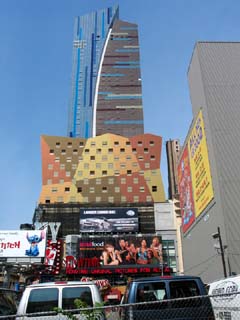 A dreary parking lot is expected to give way to 11 Times Square, a glamorous, new, $400 million tower with offices, stores and a dazzling stack of electronic signs. The tower will stand across 42nd Street from Westin Times Square Hotel.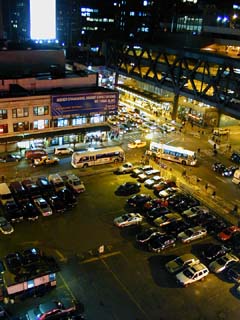 11 Times Square will rise on this parking lot, across 41st Street from the site of New York Times Tower.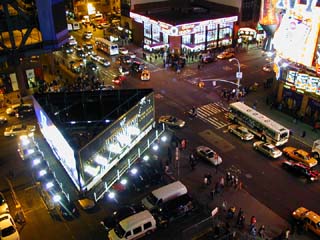 The corner of 42nd Street and Eighth Avenue.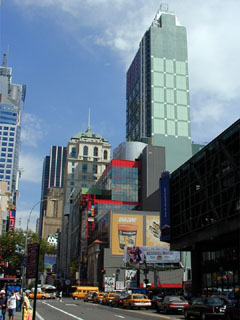 The view from 42nd Street on Hilton Times Square Hotel, with the site of 11 Times Square in front of it.